The Fairfield double ended roll top bath is inspired by a classic French design, with its gently sloping sides perfect for a truly luxurious soak. The acrylic finish is smooth to the touch and has great thermal properties as it retains heat. Use either freestanding or deck mounted bath taps.
Complete your bath with your choice of bath foot finish to fit either your 1500 or 1760mm Fairfield bath. Supplied as a set of 4.
Comes with a 10 year guarantee.
Bath Dimensions: L1500mm x H630mm x W795mm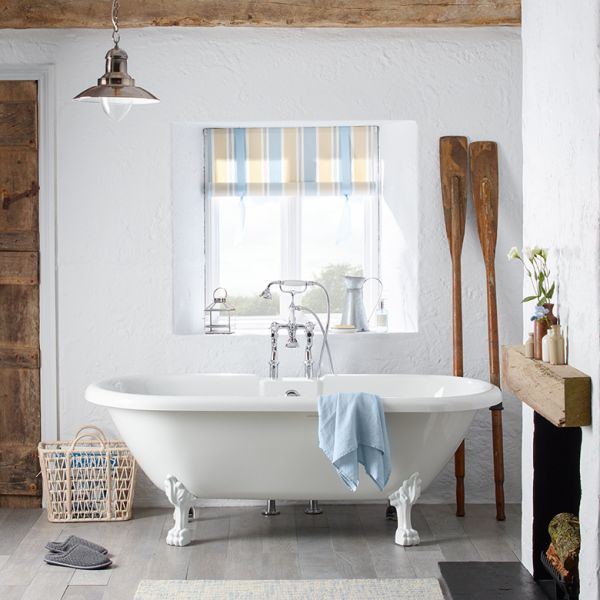 If you would like to know more about this offer, please give us a call on 028 7965 0001 or email
mail@shiversbathrooms.com
Back